Articles
If you have other people who need access to your portfolio, whether it is partners, colleagues, accountants or employees, it is possible to create a user profile for them to access and edit the data.
If you are on the Starter plan, or some free plans, you can only give user access to your accountant.
As a subscription user, you can add as many users as you wish. Please be aware that only the Account Owner can add users, so make sure that you set this to be someone who will be available to make changes when needed as we cannot add users to your account.
Go to Settings > Users > Invite User.
Fill out the details of the person, including their name and email address.

Underneath you can choose between limited access or full access.
Limited access allows you to decide which portfolios and modules they will be allowed to see.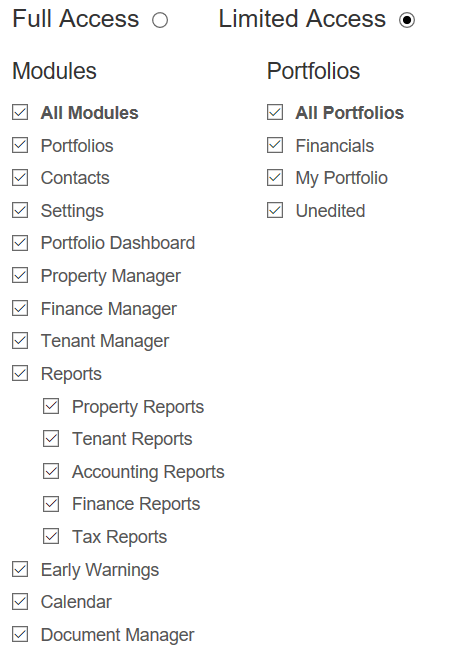 To set up a user as view only, restrict them to the Reports module only. If you have any email notifications set up, please review the settings of these in particular whether you want your new user to receive them or not