Articles
You can upload multiple documents at once into Landlord Vision to save yourself time from doing them one by one. Once logged in, choose Document Manager from the left hand menu and then press Upload Documents where you will be taken to the Upload Documents screen. Press Browse... to select a document which will appear in green underneath. Press Browse... again to select another document.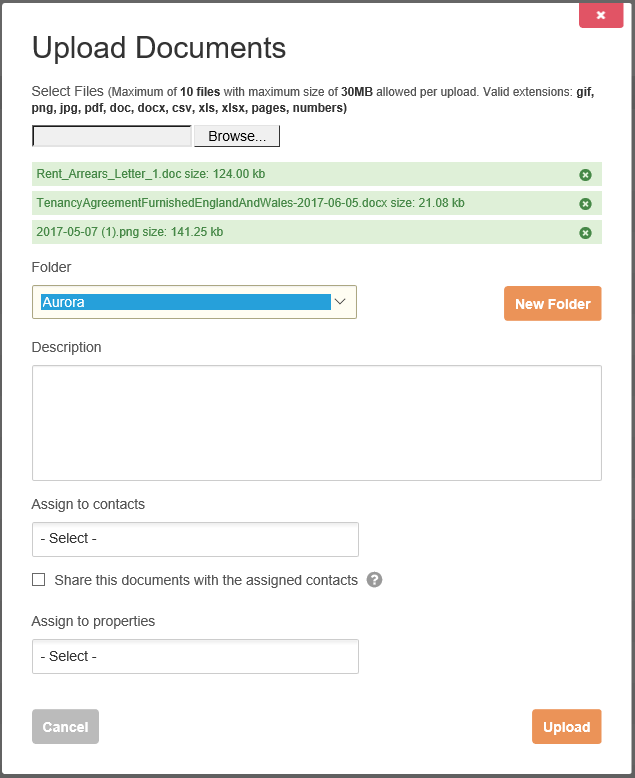 You can do this as many times as you like until you reach the maximum single upload size of 30Mb. All of the documents will go to the same folder and will be assigned to the same contact, property or both.

To change the folder of an uploaded document, place your mouse over the document in Document Manager and look for the cog icon on the left-hand side. Select Edit Document. The same window will come up and you can now select a folder from the dropdown list or create a new one.