Articles
If the agent pays for something on your behalf, be it a repair, inventory fee or even council tax, you can use the agent statement to document this. You can also add further fees that the agent has added to their statement.
Firstly, please check the following guides before doing this:
Go to Tenant Manager > Agent Fees > Agent Fees tab.
*Note that there are two buttons with the same name; you'll need to press both of them to end up here.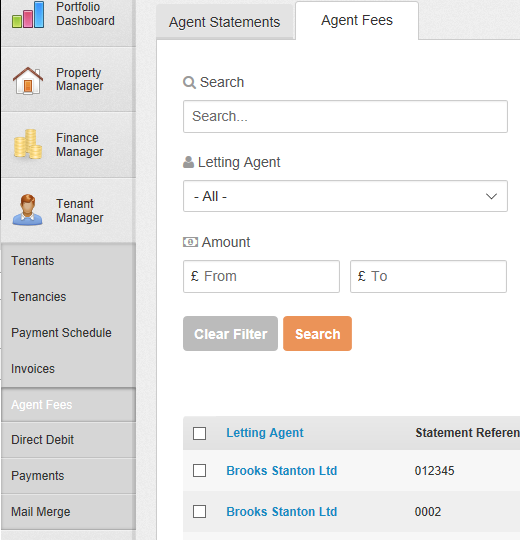 Now press Add Agent Fee.
Remember to ensure that the statement you select is the one you have already created if you want to add this to an existing statement.
To add regular agent fees, please see this guide Configure a tenancy for a letting agent.