Articles
Landlord Vision has its own Chart of Accounts that allows you to assign all of your monies correctly. Go to Settings > Chart of Accounts to view the list of accounts. In the Chart of Accounts you can manage all of your credit cards, bank account and nominal accounts, including income, expense, asset accounts and more. Many of them will have associated Income and Expense Items. The Chart of Accounts contains places for most of what you will need but it is fully configurable if it doesn't. In this example we are going to create a Petty Cash Account.
Click the Add Account button on the right.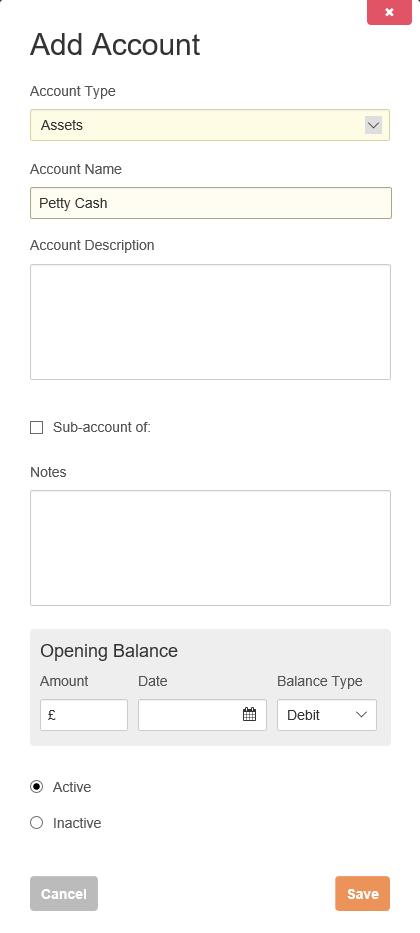 Set the Account Type to what you need to be and give it a Name.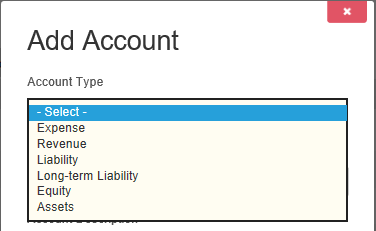 You can add an Account Description so that you know what the account is for.
Enable Sub-Account of only if you need to group nominal accounts together, for instance, fees or property costs.
The Notes section allows you to enter any other information you want to store on the account.
Set the Opening Balance if you want to carry money forwards from a previous year. Please see this article for more information.
Use Active/Inactive to hide accounts that you are not currently using.