Articles
This topic covers changing the rent and also what to do if you want to issue a new tenancy agreement.
How to change the rent
Go to Tenant Manager > Tenancies > place your mouse over the tenancy that you wish to edit and look for the cog icon. On the cog icon menu, select Change Rent.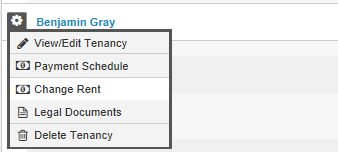 Or click into the tenancy and press the Change Rent button.
On the next screen, set the new rent amount and the date that the change takes effect from.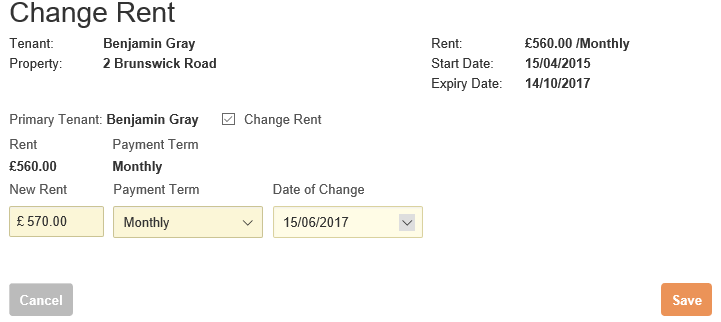 Landlord Vision will now update the Payment Schedule for the tenant accordingly.